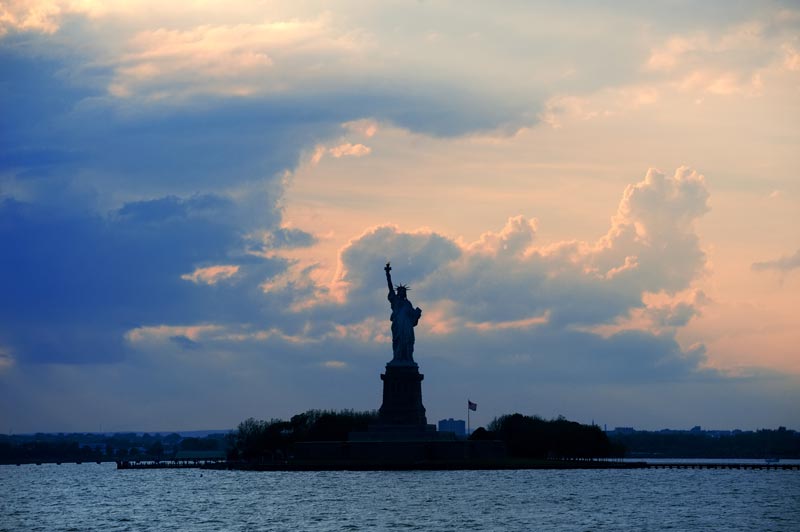 New York is home to some of the most iconic places in the world. These historic sites and buildings, whether natural or manmade, make New York — NEW YORK. So, if you're planning a trip to Staten Island, NY, you're in for a treat! Here are five iconic landmarks to explore in this lesser-known borough of New York City. 
Why Visit Staten Island, NY?
Staten Island is a borough of New York City that often gets overlooked. But if you know where to look, you can find some of the many hidden gems on this side of the river that no explorer should miss out on seeing. From breathtaking views at the top of an old lighthouse to a fantastic museum filled with wonderful artworks from another era and everything in between — this place has something for everyone. Here are five iconic landmarks you can find in Staten Island, NY.
#1 The Staten Island Ferry
The Staten Island Ferry is one of the most iconic symbols of New York City. Established in the early 1880s, this century-old ferry has been operating since and remains a vital link between Manhattan and Staten Island. Furthermore, approximately 23 million people ride the ferry each year, making it one of the most popular tourist attractions in Staten Island, NY.
Additionally, the ferry provides stunning views of the Statue of Liberty, Ellis Island, and the Manhattan skyline. It is also a great way to enjoy a ride on New York Harbor, making it the perfect place to take stunning photos and enjoy a unique excursion. On clear days, you can see for miles in all directions. Indeed, the Staten Island Ferry is a must-see in New York City.
#2 The Staten Island Museum
The Staten Island Museum is a cultural landmark you can't miss when visiting Staten Island, NY. Like the Staten Island Ferry, this museum was founded in the 1800s by a group of 14 local young Staten Island naturalists who wanted to collect and preserve artifacts related to the history of the borough. Their main goal was to make Staten Island's history more accessible to the public and for future generations to understand, appreciate, and advocate environmental preservation.
Today, the Staten Island Museum houses several galleries featuring a large and diverse collection of artworks. It has paintings from the 19th century, as well as sculptures, prints, and other art pieces. In addition to its impressive art collection, the Staten Island Museum also houses exhibitions related to the history of Staten Island. The museum is open from Wednesday to Sunday from 11:00 AM to 5:00 PM. Admission ranges from $2 – $20 for non-members and free for museum members.
#3 The Staten Island Zoo
If you like animals, then Staten Island Zoo is the perfect place for you. The Staten Island Zoo is one of the borough's most popular attractions. Established in 1936, the zoo is home to over 700 species of animals and birds from around the world, including African elephants, Bengal tigers, Amazonian porcupines, and many more.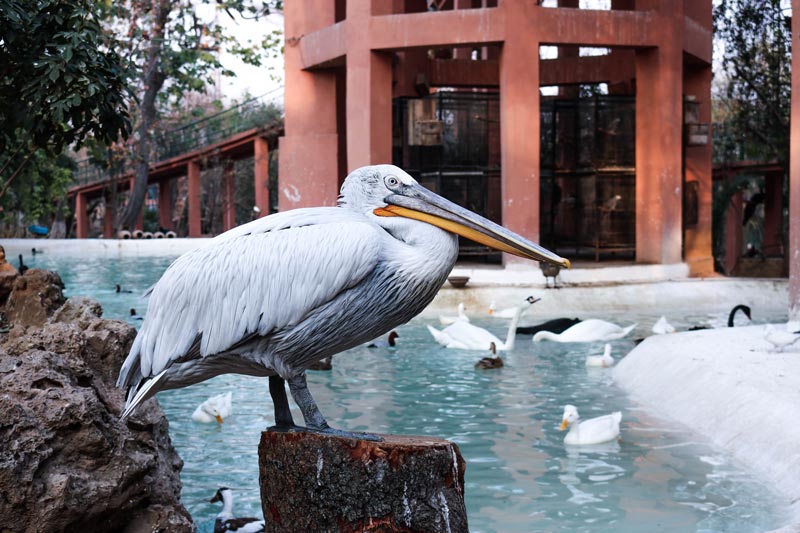 The Staten Island Zoo also offers educational programs and activities that help teach kids about the environment and wildlife conservation. In addition, the zoo also runs a summer camp program that introduces children to nature and teaches them about animals in their natural habitat. The Staten Island Zoo is open daily from 10:00 AM to 4:45 PM, and admission ranges from $6 to $10.
#4 Staten Island's Snug Harbor Cultural Center & Botanical Garden
The Snug Harbor Cultural Center & Botanical Garden is a prime example of what makes Staten Island, NY, unique from its neighboring towns. It's the best place to go if you want to experience some truly authentic art and culture from New York's past. For one, the Snug Harbor Cultural Center preserves and exhibits art from the 18th, 19th, and 20th centuries.
The center also hosts rotating exhibitions. It presents new and exciting works of art by emerging and established artists. Furthermore, the Snug Harbor Cultural Center building is just as interesting as the exhibitions inside. It was built between 1901–1904 and is considered an example of classic American architecture.
#5 Staten Island's Historic Richmond Town
If you're looking for some living Staten Island, NY, history, visiting Richmond Town is a must on your itinerary. This living history museum is located on the island's first permanent European settlement site, and it offers a fascinating glimpse into the past.
They offer school program field trips, guided village tours, and interactive workshops centered around the early lighting devices in the 19th century. They also feature a collection of several artifacts, documents, and photographs to educate visitors about Staten Island's history.
Today, Historic Richmond Town is home to more than 30 historic structures, including homes, farms, churches, and commercial buildings. These structures date back as far as the early 18th century and provide a unique window into what life was like on Staten Island, NY, during that period.
Ready To Explore Staten Island, NY?
The best way to experience New York City is to explore all five boroughs. If you only have time for one, then you can't go wrong with the iconic beauty of Staten Island. New York is an ever-changing city, so make sure you visit these landmarks before they are gone!